AORA offers an engaged membership programme focussing around the culture of care and wellness.
The membership gives access to EXCHANGE: a thoughtful live programme of online and in-person events that respond to each exhibition from performances, movement classes, dining experiences, panel discussions studio visits and concerts.
These events bring together AORA members and are available through
subscription
. By joining you also benefit from the AORA LIFE tip list, and will receive discounts to our online shop.
The AORA team is excited to introduce AORA Life, our new quarterly members newsletter. Each issue will be focused around a theme relating to wellness, culture or care. 

From each issue you can expect interviews with artists, recommendations from the team and to  find out more about the way AORA operates.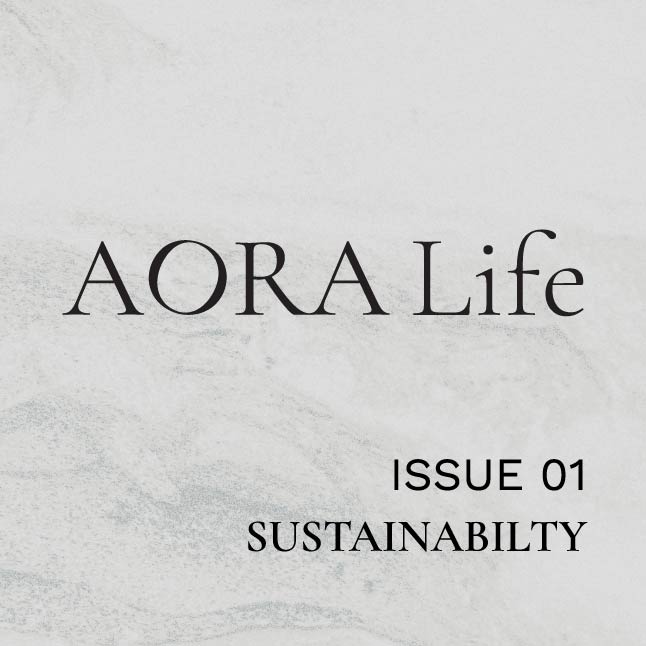 AORA DINNER CLUB: EDITION 1
GOLD, Notting Hill
Monday 22 November
6pm: Welcome Drinks
7pm: Three Course Dinner
Tickets:
Inclusive of welcome drinks, dinner + wine
Non-Member: £75
Member: £70
Please book tickets via Eventbrite:
[see here]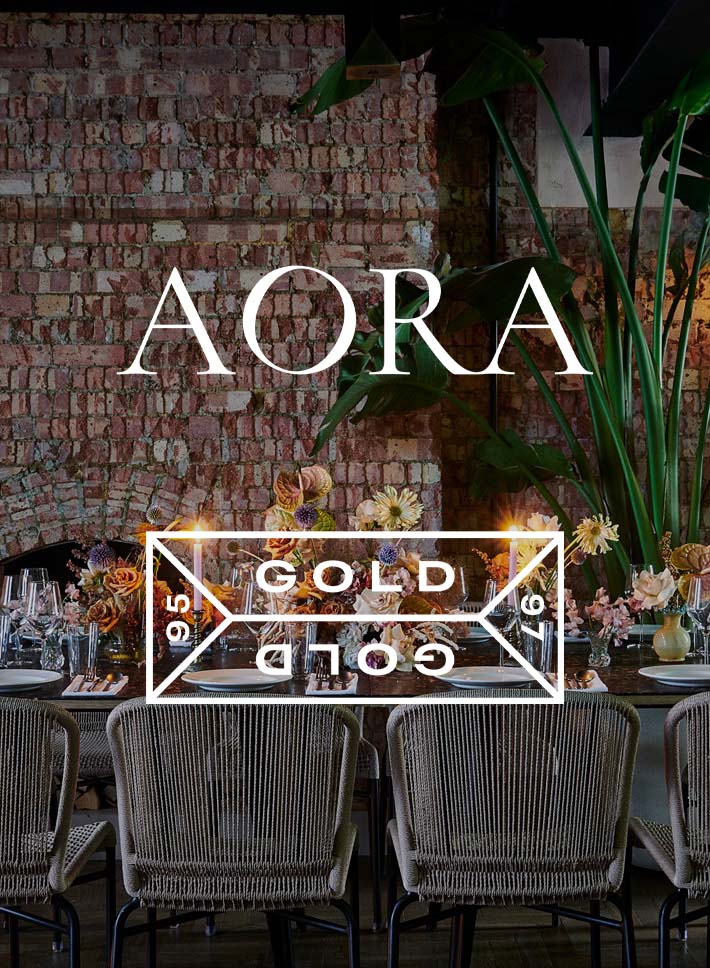 24 September & 2 October
'Marine Lovers… their fishy beginnings', a solo exhibition and performance by Zoë Marden in partnership with V.O. Curations.
23rd September
AORA V Open Call: nature/nurture launches.
22nd September
The Tri-Stool is exhibited as part of Modern Art Hire's latest exhibition alongside Béton Brut at 50 Vyner Street for the London Design Festival.
18th August
Our co-founders, Benni Allan and Jenn Ellis, were interviewed by LionHeart on BBC Radio London. You can check out the full interview on our IGTV on Instagram.
[see here]
29-30 June
Visit the AORA Pop-Up at 106 New Oxford Street, London to Discover, Encounter, Explore and Engage.
19th June
AORA reaches 30,000 unique virtual visitors since its launch in June 2020.
31 May
New AORA candles Day & Night launched at RAYE concept store in Spitalfields Market.
12 May
We are excited to announce the Finalists of AORA:IV's Open Call exploring Urbanism.
29 April
Discover AORA in our latest video, exploring the pillars and story behind the creation of the platform.
[see here]
1st March
We are delighted to be featured in the Frame Magazine's March-April edition that focuses on 'A New Model for Wellbeing'.
[see here]
8th Feb
AORA III included in Evening Standard's list of 'London Exhibitions 2021: the best art and museum displays to see online'. We are delighted to be featured in the Frame Magazine's March-April edition that focuses on 'A New Model for Wellbeing'.
[see here]
1st Feb
AORA III exhibition launch with new show exploring "bodies", including the four finalists of the Sculpture Open Call.
25th Jan
We are very pleased to share the winners of AORA's first Open Call. The Finalists include Adeline de Monseignat, Amba Sayal-Bennett, Oren Pinhassi & Princess Pea.

14th December
Deadline
OPEN CALL – Calling artists to submit digital sculptural work for AORA III. All work selected will be exhibited in the next exhibition launching in January 2021 exploring "bodies".
15th November
Co-founder Benni Allan write up in Wallpaper Magazine on his practice and setting up AORA.
16th October
AORA included in a special piece by the Curator Mag on 'The Art of Healing through Virtual Reality'.
6-9 October
AORA pop up held at Sook Spaces on South Molton Street during Frieze Week, with a series of live discussions, product launch and interactive video exhibition.
2nd October
AORA launched its online shop alongside Exhibition II which can now be explored in the Space.
14th September
AORA has been included in the Autumn issue of OnOffice Magazine. 'A New World' looks at disruptors exploring the potential of digital mediums and the evolving trends shaping the design, art and architecture industry.
27th August
We rounded off exhibition I with AORAI:Forum, a round the table discussion between the co-founders, AORA's community and contributing artists including Adia Wahid, Gerhard Marx and Gabriela Giroletti.
1st July
AORA included in the Modern House's Culture Journal for July, listing us alongside the likes of Tate Kids, Hamilton and Yinka Shonibare.
1st July
Interview with AORA co-founder Jenn Ellis featured by Made in Bed Magazine, a publication run by students at Sotherby's Institute of Art.
17th June
Co-founders Benni Allan and Jenn Ellis present tour of AORA:I, introducing the story behind the virtual space and the artists exhibited.

15th June
We would like to use this opportunity to thank all of our network of collaborators, artists and allies in their generous support of this project.
Jenn is a curator, patron and founder. From London to Hong Kong, she has launched projects and businesses including creative agency APSARA Studio, non-profit Young Collectors Collective, YouTube channel Art Bites and podcast Between Two Curators. Jenn guest lectures at Sotheby's Institute, collects contemporary art, and sits on the committees of Chisenhale Gallery and Artangel. In 2018 Jenn was appointed a Fellow of the Royal Society of Arts.
Benni is an architect, designer, maker and educator. He is the founder of EBBA Architects, a forward-thinking, experimental practice that has attracted international attention since he graduated from UCL's Bartlett School of Architecture, earning him the award of 'One to Watch' from the British Design Council in 2015 and later the RIBA-J's Rising Stars Award 2019.
James Ambrose is AORA's Gallery & Artist liaison. He is an arts writer, curator, the digital editor of émergent magazine, and part of APSARA Studio. With a previous professional background in managing Technology projects, James now seeks to fuse his love and passion for art with technology to promote and support its cultural values. He has interviewed artists and worked with galleries across the spectrum of emerging talent to established blue-chip names. He writing has been published in various titles including Soft Punk Magazine and Objection.
Sophia Olver is AORA's Communications Manager. She holds a a B.A. and M.A. in History and Philosophy of Art and a diploma in Graphic Design. She has worked for the Insitute of Contemporary Art, London Art Fair and was an integral member of the gallery and communication teams at Colart for five years. Her graphic design practice focusses on arts-based projects and bespoke, creative solutions for branding. Sophia also recently co-founded OHSH Projects – a nomadic project space that utilises meanwhile spaces in Central London.
Michael is the Founder of Quantum Mass. Starting as a collector in the 90s, his interest in art began with a focus on the YBA's and contemporary photography. His commitment to encouraging and working alongside emerging artists has enabled him to be part of the art market from conception through to sales and commissions. He has provided a range of aid to artists, such as supporting Chris Ofili's Southampton City Art Gallery museum publication (1998). For more than 20 years, he has pursued a passion in the Contemporary Art World and developed an international network of artists, galleries, collectors, auction houses and museum curators. Michael specialises in: art advisory services for Quorus (Zurich / Moscow), private art sales, project consulting for Shanghai Art Educational Institute, facilitating museum loans from private collections, and networking artists with galleries, private institutions and private collectors. He is also a trustee & supporter of several artists & art institutions, including Serpentine Gallery, V&A Museum, the Tate, and Contemporary Art Society.
Inji kim is AORA's Curatorial Assistant. Inji's academic and professional career investigates ways in which art implements the harmony between people and matter. She has held internship positions in the Metropolitan Museum of Art, Georgetown University Art Galleries, Solomon R. Guggenheim Museum, and Pera Museum. She earned her M.A. in Art and Museum Studies at Georgetown University and will begin her Ph.D. studies in Fall.
Nick Pittom has worked as a freelancer for 10 years on Video, Animation, VFX and CG for a diverse range of Film, TV, Games and Marketing outlets. Over the years he has directed numerous music videos and In 2012 Nick wrote and directed his first short film, 'PROTO', which he also edited and produced many of the VFX on. In 2013 Nick purchased an Oculus Rift development kit producing a series of VR demos, including the Spirited Away Boiler Room and My Neighbour Totoro Bus Stop Scene. In 2014 he set up Fire Panda LTD to pursue his VR work and is currently working on VR experiences, including an adventure game called Echo Red. He currently lives in Suffolk, UK, with his family.
Ioana Lupascu (RO) is a multifaceted designer based in Rotterdam. Her practice lives at the intersection of graphic form, the poetics of space and methods of production. Her clients include Walala Studio, London Design Fair, Praline Studio. Interested in the body as material and emergent play as intimacy enabler, she is participating in a long-term research on migrant labour and cohabitation in the contemporary rural with Seasonal Neighbours. Ioana is a trainee at 'European School for Urban Games: Trust in Play', member of Time Window Collective and future DAI alumni pursuing a second masters in Art Praxis.

ABOUT THE PIECE

The foundation of the drawing is a film photo of a slab of marble. One end is broken revealing a landscape of textures, moss grows on the brick wall behind it. The piece takes reference to the colour and the feeling of reminiscence. As I blur and abstract the image, the memory of the place faded into something new, alive.
While embracing New York City's fast-paced and driven yoga culture, Jordan Ashley recognized a need for service-based yoga; a need for experiences which give perspective to the self through selflessness. Feeling extremely blessed to not only be given the opportunity for education, but to have a voice in society, she felt it was imperative to raise both awareness and funds for girls all over the planet who are denied such essential human rights. She launched Souljourn Yoga in 2016, a US 501(c)3 non-profit inspired by seva, the Sanskrit word and yogic principle of selfless service. Souljourn Yoga creates opportunities to explore, practice, and educate through yoga both on and off of the mat by offering a spectrum of workshops, teacher immersions, and global retreats to continue to promote female empowerment and education in communities where equal opportunities aren't always readily available.

Jordan has been featured in Forbes, Yoga Journal, Medium, Women's Health UK, Marie Claire UK, and is a Tedx Speaker whose life mission is to take the practice out of the studio and around the world to support women's empowerment.
Since making his concerto debut at seventeen, American violist Stephen Upshaw has won several competitions and played in festivals around the world including the BBC Proms, Cheltenham, IMS Prussia Cove, Lucerne, Brighton, Huddersfield, Aix-en-Provence, Wien Modern, Donaueschingen and the Salzburg Chamber Music Festival. Much in demand as a chamber musician, he is a member of the Solem Quartet and has also shared the stage with artists such as Tai Murray, Gary Hoffman, Sheku Kanneh-Mason, Philippe Graffin, Jennifer Stumm and Garth Knox. Recent recital and chamber music engagements have taken him to Boston's Jordan Hall, London's Barbican and Wigmore Halls, Tokyo Opera City, Weill Recital Hall at Carnegie Hall and Vienna's Konzerthaus.

A noted interpreter of contemporary music, Stephen is also a member of London's Riot Ensemble whose recent disc 'Speak Be Silent' was selected as one of New Yorker Magazine's 'Best Recordings of 2019'. He has worked closely with many of today's leading composers, including John Adams, Julian Anderson, George Benjamin and Helmut Lachenmann. Expanding the repertoire of the viola through the commissioning of new music has always been a feature of Stephen's work. He has taken part in over 300 world premieres including those of Georg Haas, Sally Beamish (alongside the composer) Mark Simpson and Michael Finnissy, the latter two having both composed solo pieces for Stephen.

Additionally, Stephen has a strong interest in synthesizing music with other fields and has helped realize collaborative projects with the Boston Architectural College, Transport Theatre Company, Rambert Dance Company and Parasol Unit Art Space. He was also the artistic director of "Sounding Motion" – a company exploring the relationship between live contemporary chamber music and dance. Recognized for his work in this area, Stephen was recently invited to give presentations at the New England Conservatory, University of Sussex and Auburn University on the topics of contemporary music, entrepreneurial musicianship and interdisciplinary collaboration and has also given masterclasses and lead seminars at Trinity Laban.
Imogen uses food as a raw material for art and cultural commentary. She creates culinary experiences such as interactive dinners, edible installations and multi-sensory workshops. Through unique collaborations, her work brings together food and design to alter our traditional associations with eating. She holds an undergraduate degree in Art History from the University of St Andrews and a Grand Diplome from The French Culinary Institute.