Explore our past EXCHANGE events here.
The EXCHANGE programme brings together AORA members online and in person. Online events and pop-ups are accessible to all, whilst exclusive members events are available via our membership programme.
MEMBERSHIP
AORA Pop-Up, London, June 2021
HORIZONS SPACE, NFTs & NEPENTHE VALLEY

WED 23 FEB | 1PM GMT
Find out more about AORA, our partnership with so-far and the future for HORIZONS. Architect Benni Allan will introduce the new gallery space we have created to introduce Lawrence's work within HORIZON's virtual space. Lawrence will introduce us to his practice and the concept which will be launched at Art Dubai: Nepenthe Valley, curated by Jenn Ellis.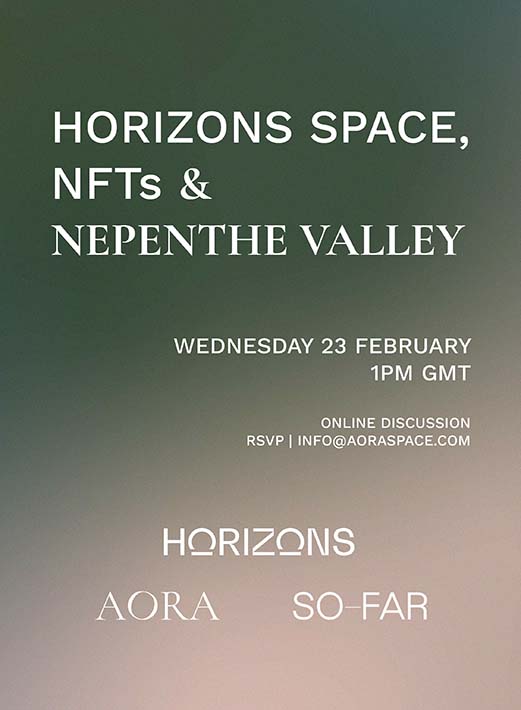 ---
---
ART & THE MIND

WED 7 APRIL | 6PM BST
An exchange between art world professionals around the topic of 'Art & The Mind'. AORA:III exhibitor and artist Katy Moran was joined by art historian Dr Flavia Frigeri (Chanel Curator for the Collection, National Portrait Gallery), and curator Mels Evers (Assistant Curator of Displays, Tate).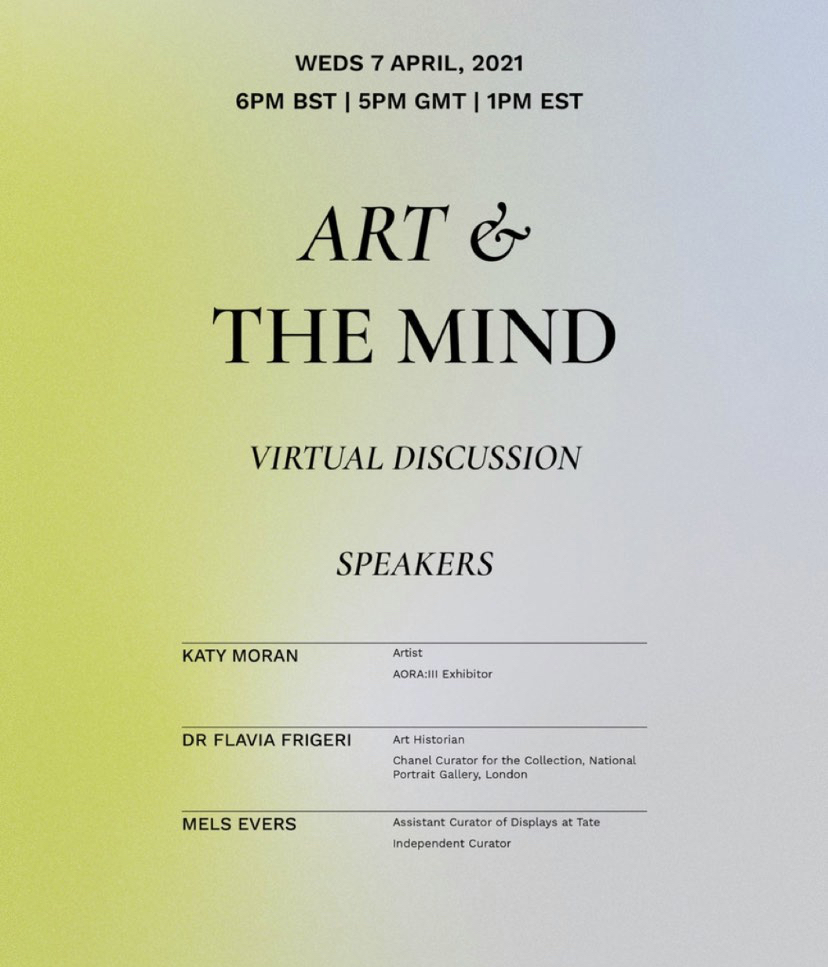 ---
---
---
---
BUILDING A COLLECTION

WED 10 MARCH | 6PM GMT
Join us in an inquisitive exchange between leading figures around collection-building. Ranging from personal to corporate collections, real-life to digital artworks, and emerging to established artists, the internationally-ranged panelists will share their unique viewpoints that guide their cutting-edge approach to building collections.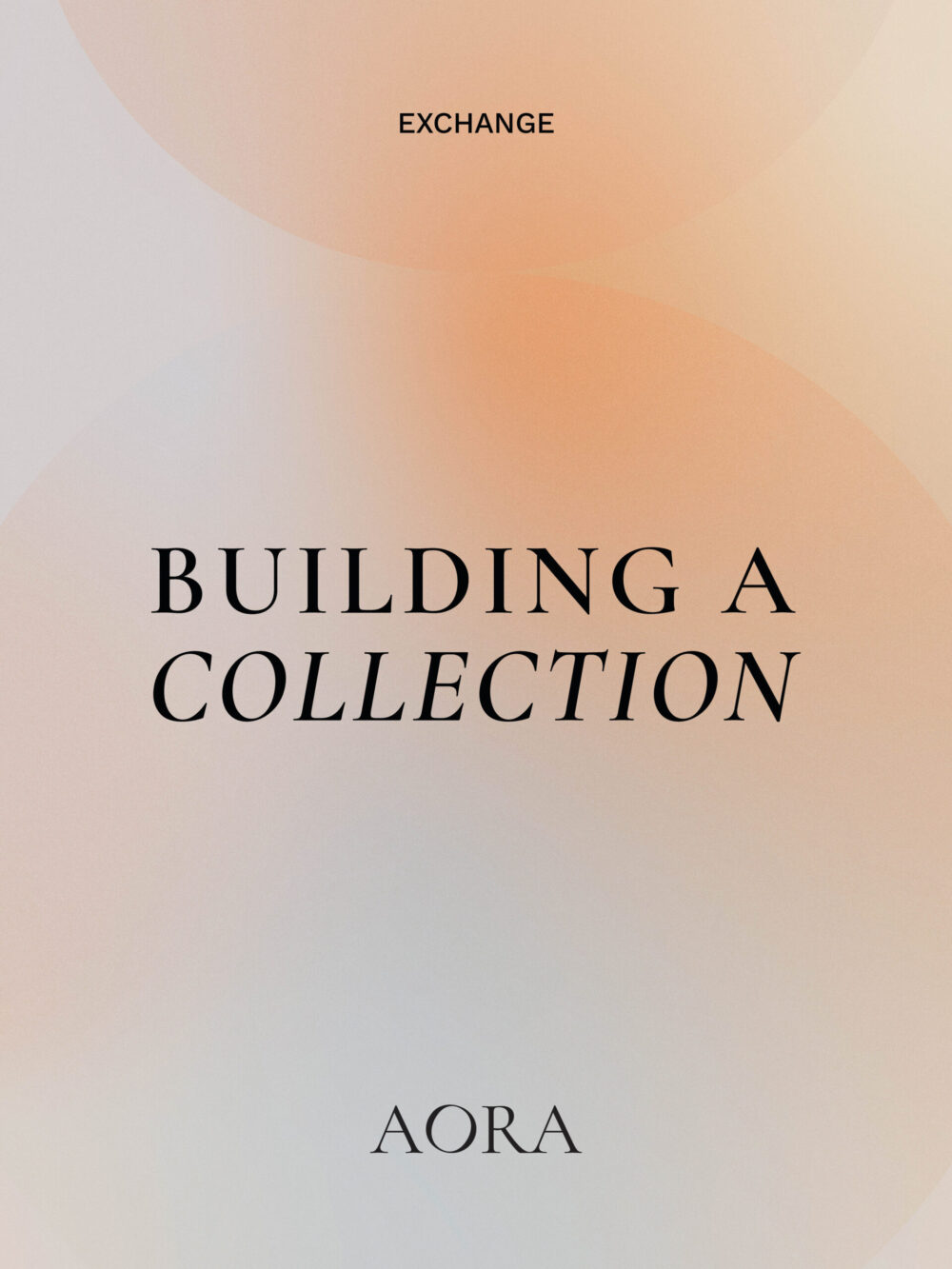 ---
---
---
---
---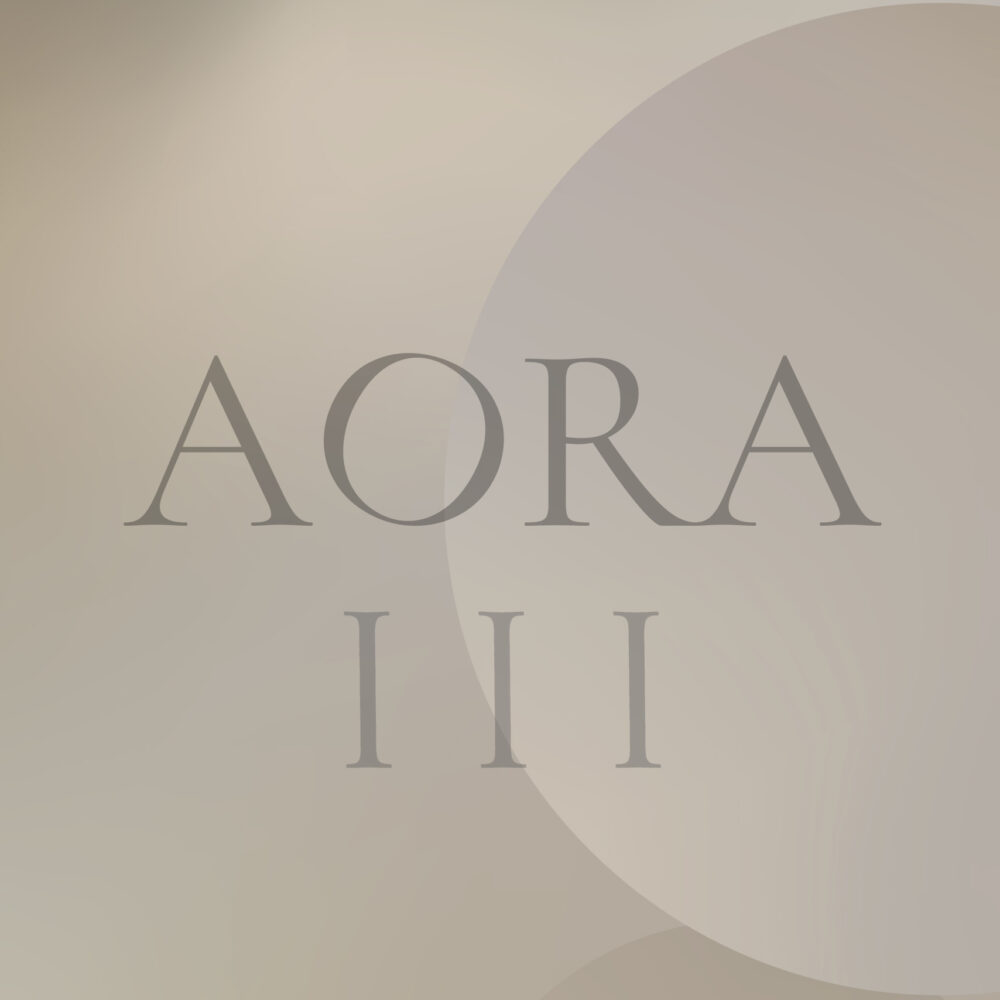 AORA:III TOUR

WED 3 FEB
Please join co-founders architect Benni Allan and curator Jenn Ellis for the first tour of AORA:III where they will introduce the new exhibition and the ideas behind the virtual space. To find out more and to tune in please follow the link to EXCHANGE or click the image to take you to the event page.
---
---
FOOD: LEPROUS BRIGHTNESS

WED 2 DEC | 1PM GMT
Explore food designer Imogen Kwok's response to 'This Leprous Brightness' (2019) by exhibiting artist Imran Qureshi. We invite you to join an in conversation and culinary exchange exploring the various elements within Imran's and Imogen's contemplative response.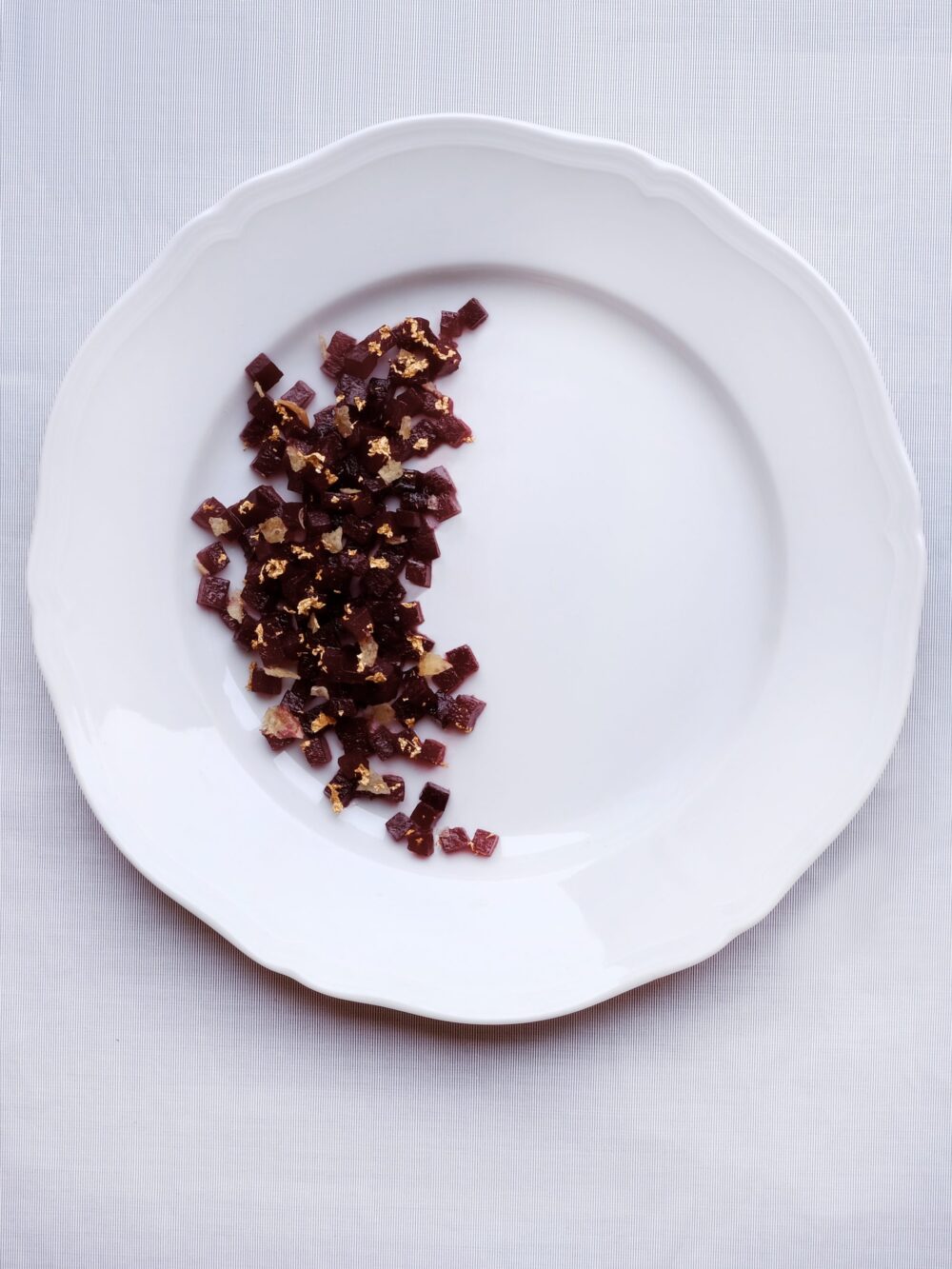 ---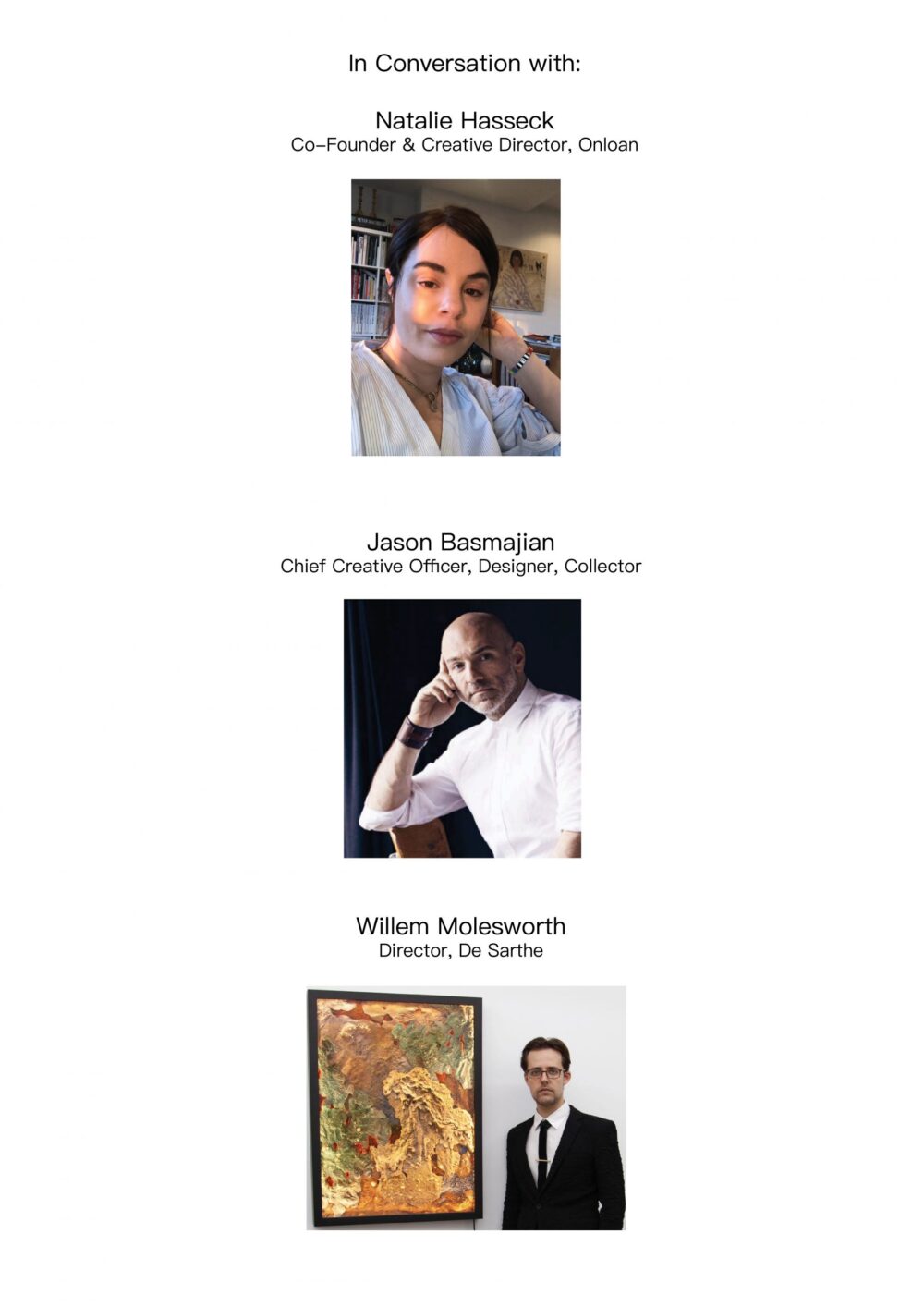 HOW DO WE CONSUME?

WED 18 NOV | 6PM GMT
Join us for an in conversation that addresses 'how we consume' with leading experts across art, design and fashion. As advocates of conscious collecting across the board, we question habits, approaches, methods and put forward ideas for the present and future.
---
FOOD: TIME LOST

WED 11 NOV | 12PM BST
Explore food designer Imogen Kwok's creative response to exhibiting artist Dawn Ng's Time Lost Falling in Love. We invite you to join a conversation between the two creatives that will discuss Imogen's contemplative culinary response to the various elements within Dawn's work.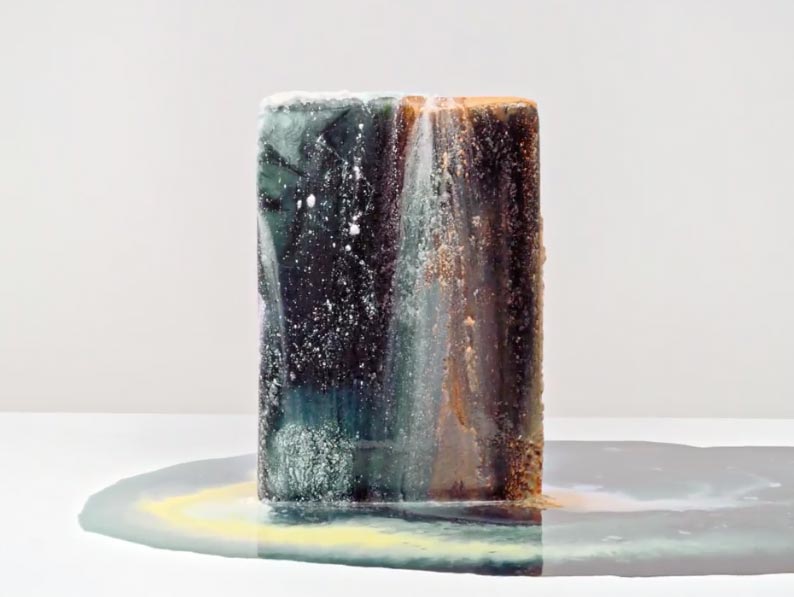 ---
---
---
FOOD: TANGLED IN THE STARS

WED 21 OCT
Join food designer Imogen Kwok and discover her response to Getting Tangled in the Stars, 2015 by Mona Rai, an exploration of shapes, colours and textures. We welcome you to join the conversation about the recipe and the artwork with representatives from Nature Morte. You are welcome to join whether you've created the dish or not.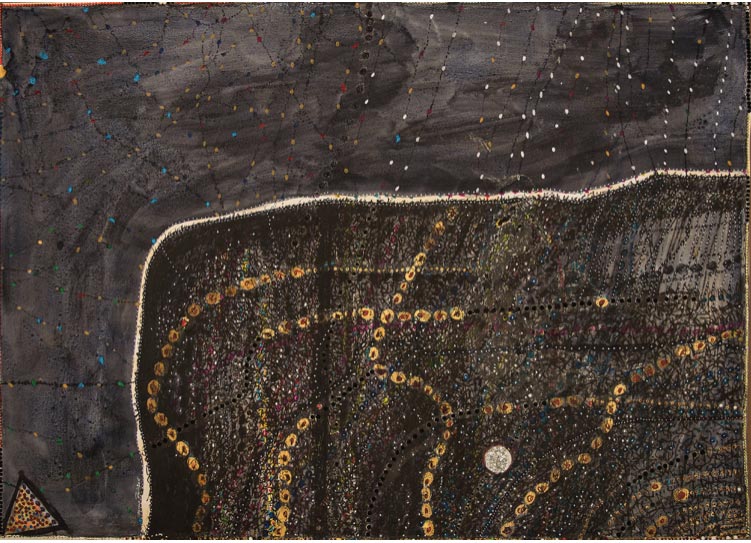 ---
---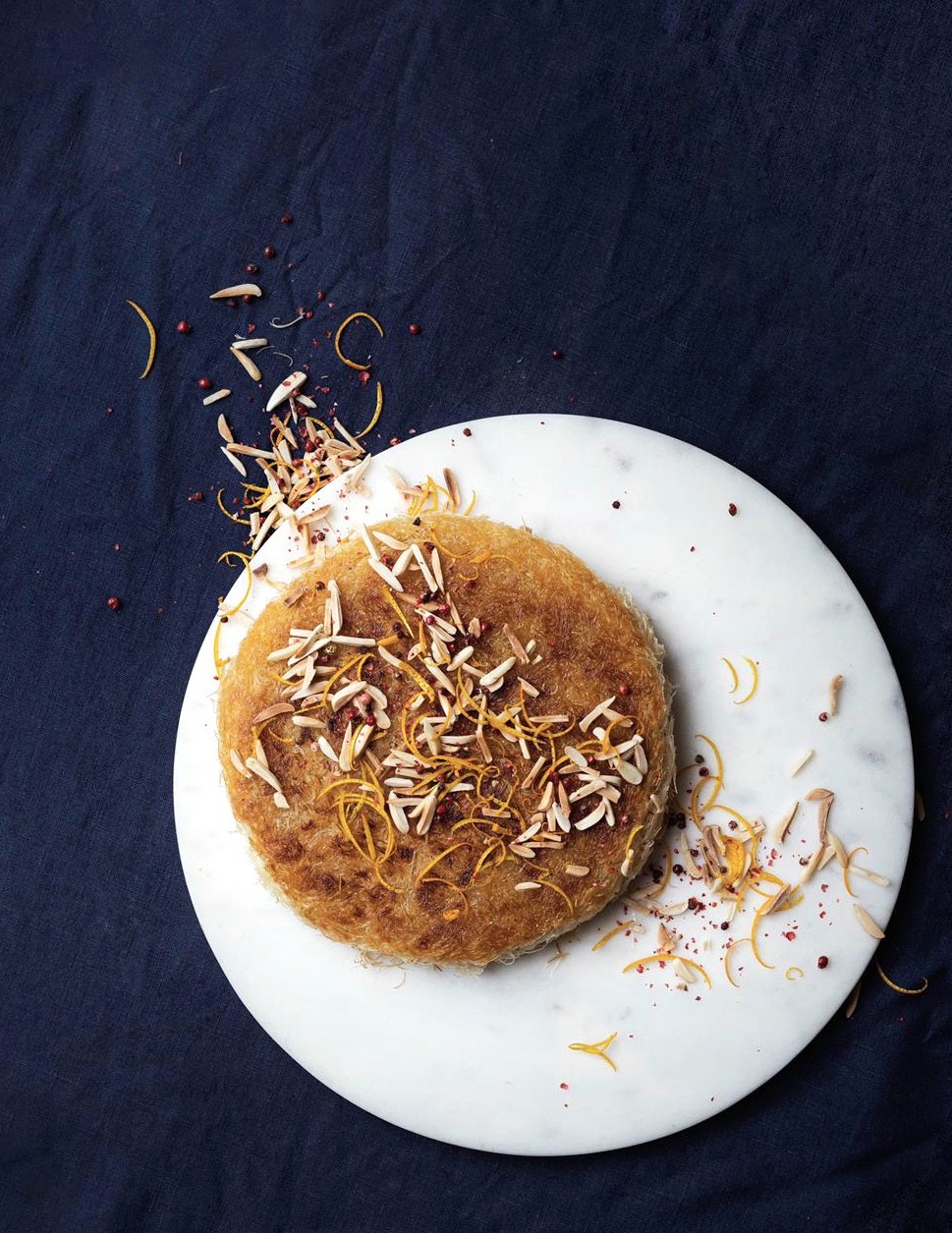 FOOD: LONG ENDING (OCHRE)

WED 12 AUG
Explore food designer Imogen Kwok's response to Long Ending (Ochre) by David Murphy. The thoughtfully created recipe creatively showcases both materials and methods utilized by David in his works. Join Imogen and David's conversation about their creative processes. You are welcome to join whether you've created the dish or not.

---
---
---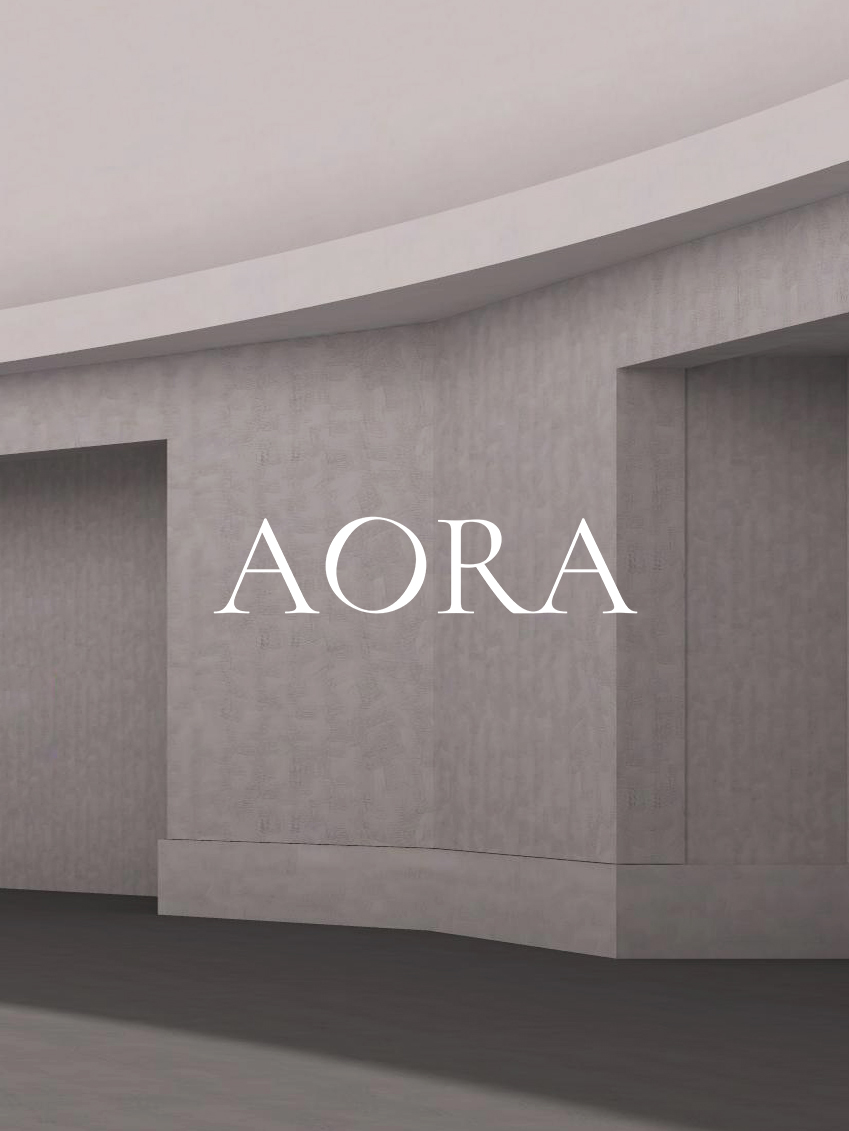 ART & HEALTH

WED 29 JULY
Join us for a conversation about the relationship between art and health. Hear from Gabriel Hartley (Artist), Catsou Roberts (Director, Vital Arts, Barts Health NHS Trust), Helen Pheby (Head of Curatorial Programme, Yorkshire Sculpture Park), and Claire Booth (PhD Researcher).

---
---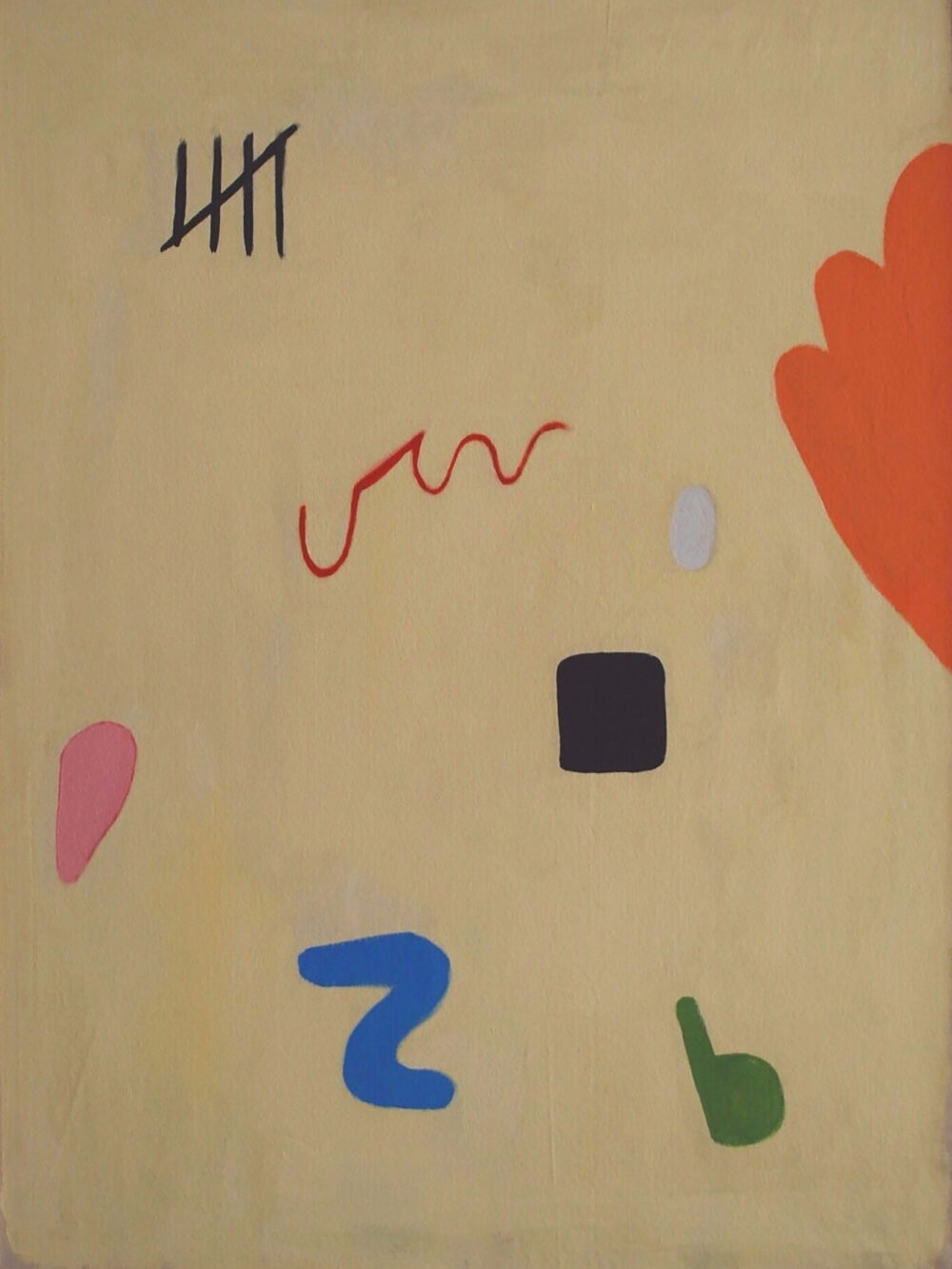 MOVEMENT: PINECONE

WED 15 JULY

Join the AORA community to be part of a new journey through movement. In this slow flow moving meditation session led by Jordan Ashley, we will be examining the complex and multifaceted elements that we are made from. Inspired by Helen McCusker's Pinecone, you will be invited to explore the different shapes, colours, and moods that are painted on our own individual canvases.
---
ART, SPACES, GEOGRAPHIES

WED 8 JULY
Join us for an in conversation about art, spaces and geographies between exhibited artist Gerhard Marx (South Africa), Bianca Chu (Independent Curator & Art Consultant, London) and Mukami Kuria (co-founder The Gathering, Nairobi/London) moderated by Jenn Ellis (AORA co-founder, Curator). We'll explore Gerhard Marx's practice, how art can relate to space and places, how these are evolving and the role geographies – both actual and virtual – play.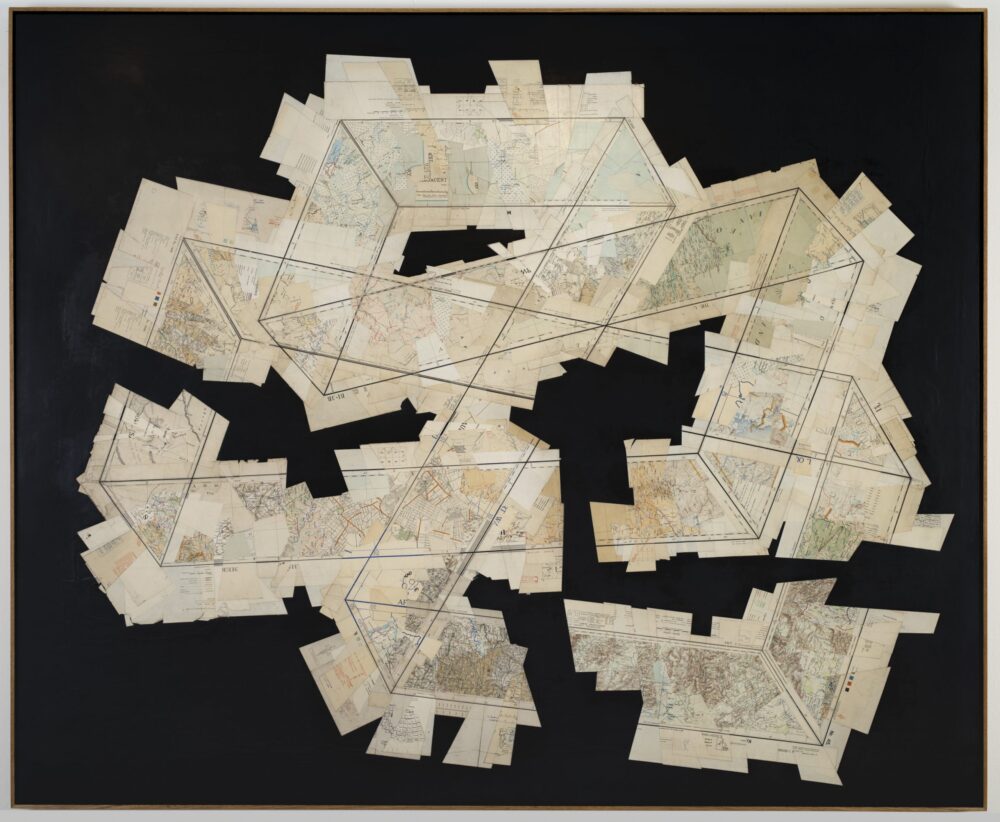 ---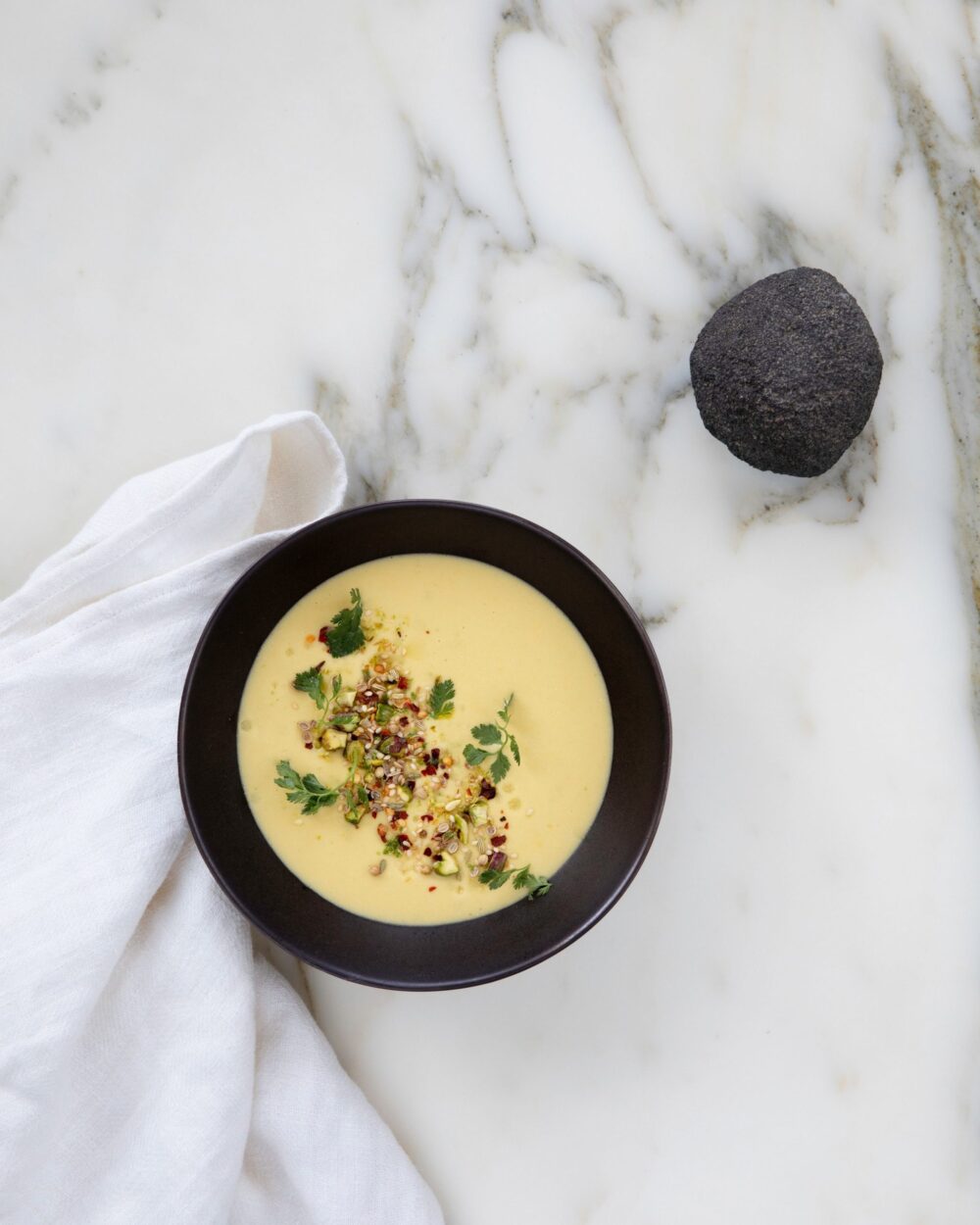 FOOD: FOOT OF THE MOUNTAIN

WED 1 JULY
Food designer Imogen Kwok has created a special dish that responds to At the Foot of the Mountain by Gabriela Girelotti that is on view in Hall I. Join the AORA community, Imogen, and Gabriela in an engaging culinary experience by cooking the recipe and sharing your dining experience.


Her recipe explores the contrast in textures she noticed in the painting. Smooth and silky consistency and crispy fragments are balanced together and accented with a sense of airiness that Imogen felt in Gabriela's work.
---
MOVEMENT: NITROUS FLAME

WED 25 JUNE
Influenced by Mark Corfield-Moore's textile work, Nitrous Flame, our guided yoga inspired movement experience will tease out shapes that evoke heat and fire. Paying homage to Jean Genet's 1950 sensual film 'A Love Story' (banned at the time for its homoerotic content), we will let the movements ebb and flow and ultimately fizzle out into deep hip openings and a meditation offering contemplation and restoration.