Exhibition I

June 15 – August 30, 2020.

I:

An expansive warmth floods the seams of The Hall, enveloping the viewer as they hop between the sinuous celadon lines of Mandy El-Sayegh over to the nuanced topography of Gabriel Hartley. Brought together around considerations of landscape – those expanses of land that nourish the soul and fill the chest – are Mark Corfield-Moore (b. 1988, Thailand), Mandy El-Sayegh (b. 1985, Malaysia), Gabriela Giroletti (b. 1982, Brazil), Gabriel Hartley (b. 1981, United Kingdom), Gerhard Marx (b. 1976, South Africa) and Makoto Ofune (b. 1977, Japan). Splintered across the vast, towering, open space each work acts as a punctuation, a moment of suspended contemplation that is met and enhanced by a new musical composition by Nico Muhly. Stepping into this virtual space, the cartographic collages by Gerhard Marx hint to navigation, the discovery of a place, populated by the anthropomorphic forms of Gabriela Giroletti and the vivacious tangerine hues of Mark Corfield-Moore. The sea, how it titters, toys and caresses the edges of land, are brought to the fore by Makoto Ofune, the traces left on sand as the waves retreat, evoked by Gabriel Hartley.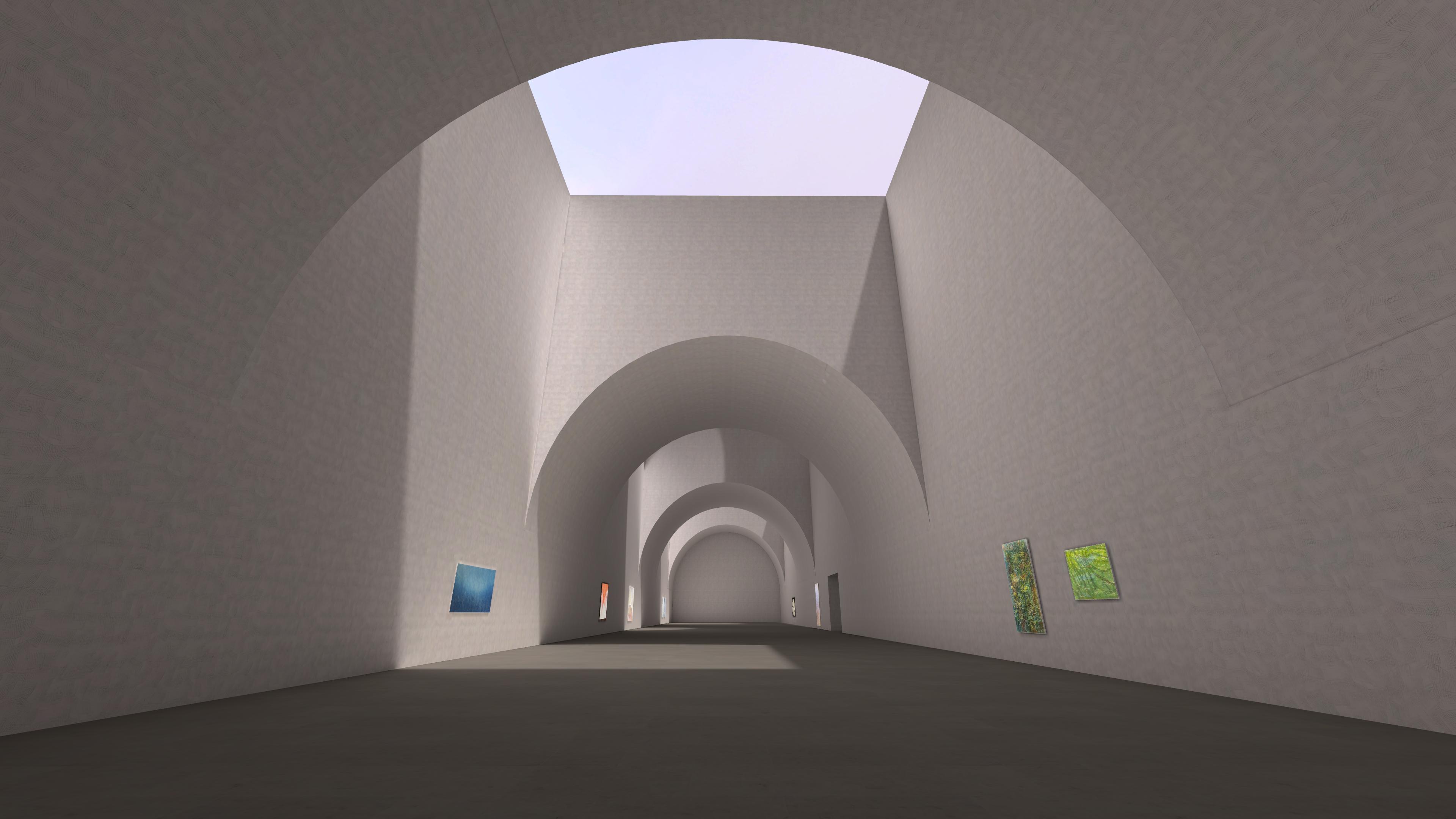 Stepping into The Place, an open circular room with a faintly rippling pool, we move into considerations of intimacy – those moments of domestic seclusion that fill us with a sense of comfort and safety. Echoing this sense are the works of Rade Petrasevic (b. 1982, Austria), Peter McDonald (b. 1873, Japan), Sinead Breslin (b. 1986, Ireland) and Helen McCusker (b. 1991, Ireland), each set in their own nook, the all met by a composition by James Layton performed by viola player Stephen Upshaw. An armchair setting in vivid red hues by Rade Petrasevic suggests an inner fire, while Sinead Breslin's poolside environment echoes a sense of languorous repose under a glowing sun. Peter McDonald abstracts a table setting, the connection that is built around sitting for a meal, sharing it with another, the overlapping tones referencing a meeting of pluralistic personalities. Helen McCusker deconstructs the everyday, picking up items, details, scattering them on the canvas with a sense of lyrical whimsy.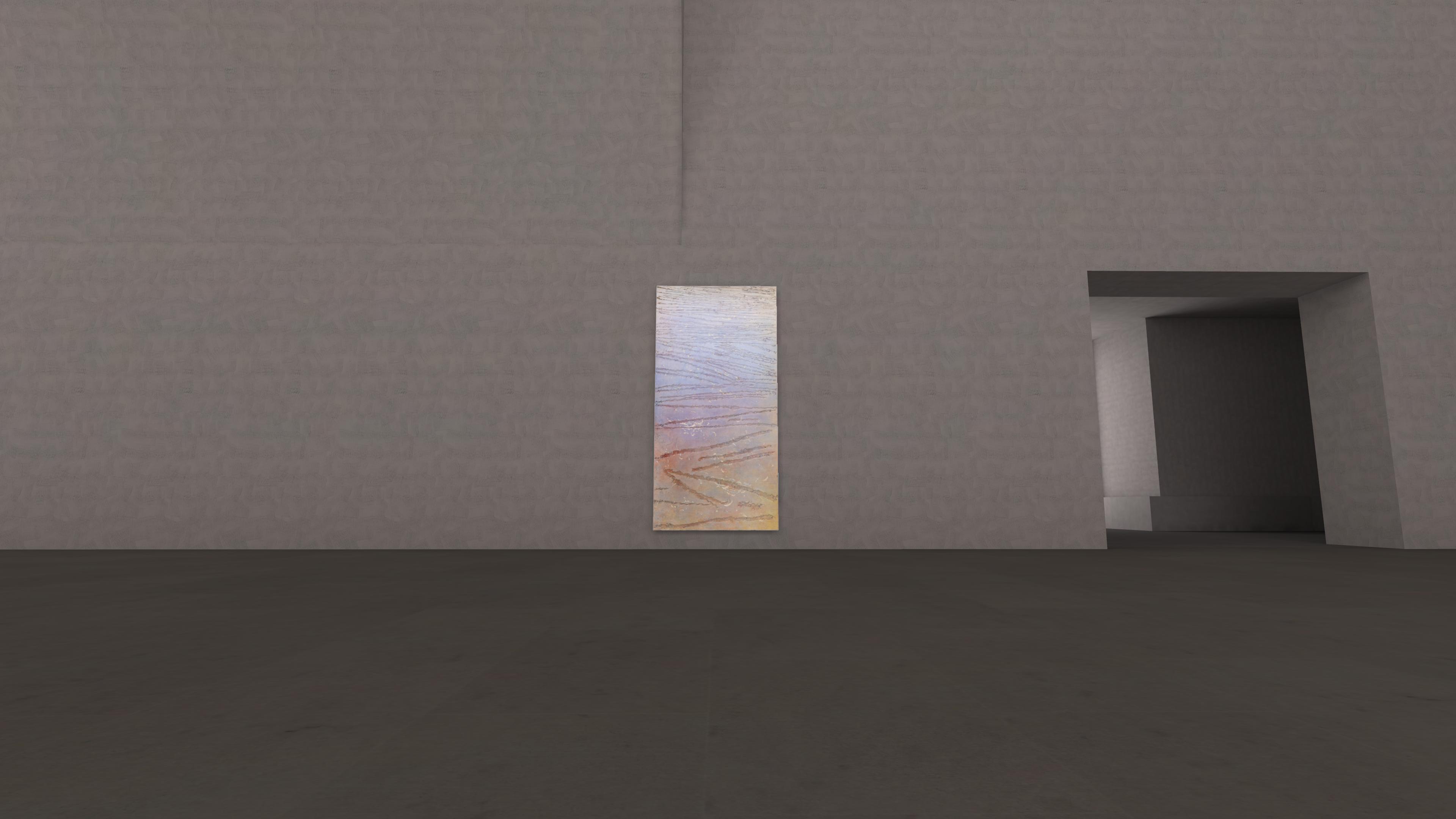 In The Path, a lengthy corridor in a richer earthy grey, we encounter a moment of guided direction, a meditative sense of release, emotive catharsis, embedded in simple repetition. Exploring this journey of individual seriality are David Murphy (b. 1983, United Kingdom), Jack McConville (b. 1984, Scotland), Rafal Topolewski (b. 1983, Poland), Adia Wahid (b. 1971, Pakistan) and Dashiell Manley (b. 1983, United States), all met by a new composition by Alexander Mills. Systematic scratches at the canvas in mustard beige hues by David Murphy in a zig zag form echo the navigation of the hall, a painterly approach that differs from the delicate colourful abstractions by Jack McConville and the textured tonal patternings by Rafal Topolewski. In a mode of mathematical modulation, Adia Wahid traces the surface, the finesse of each line delineating beauty in the meticulous. At the end of The Path, by an opening that breaches out onto a space 'beyond', is Dashiell Manley, each pastel stroke layered in a freeform manner resembling an evolving cumulus.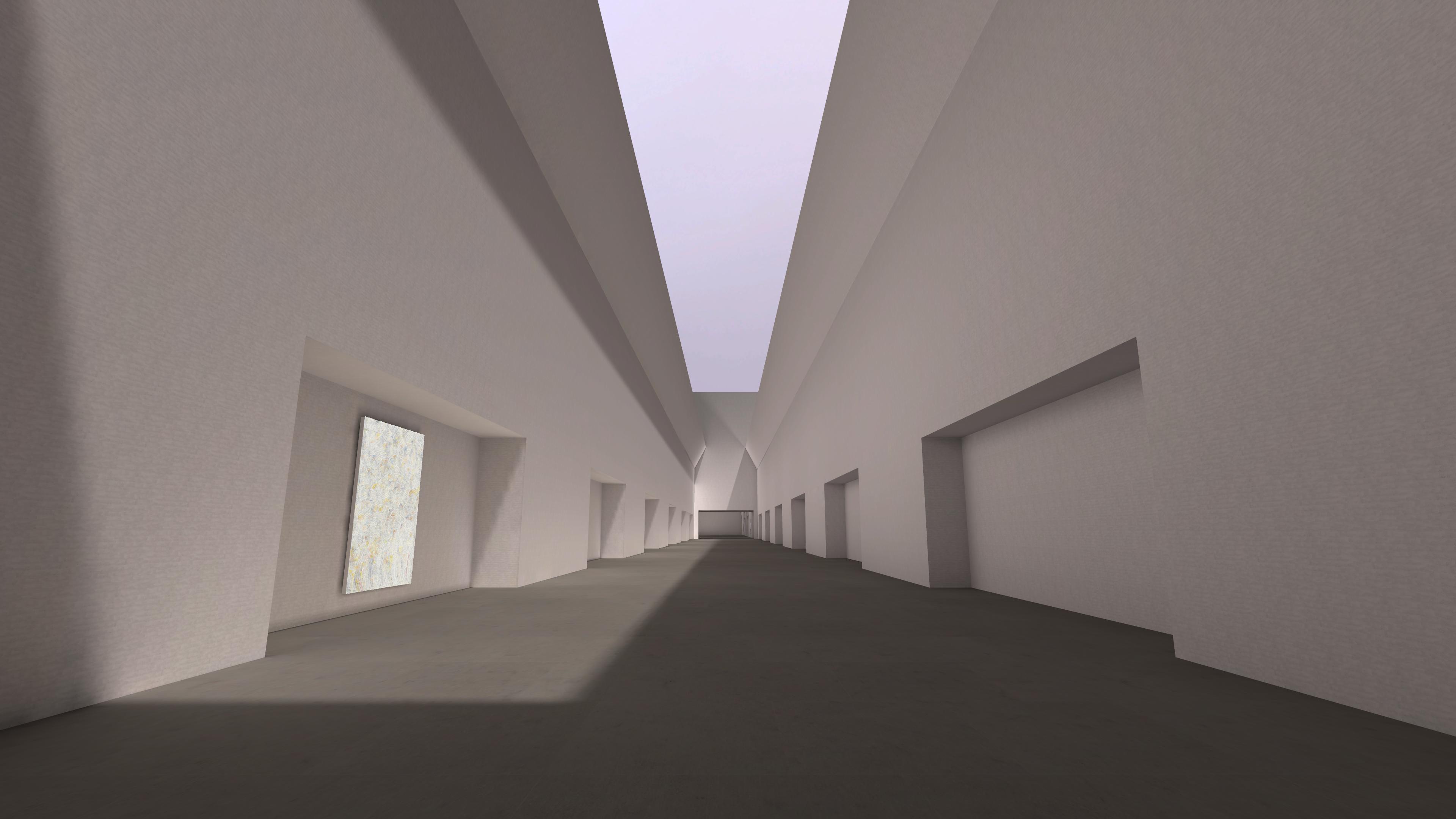 AORA:I as such explores, through landscape, intimate space and meditative action, the cornerstones of tranquility – those pockets available in our environments, earthly or manmade, and within ourselves, to find a sense of calm.